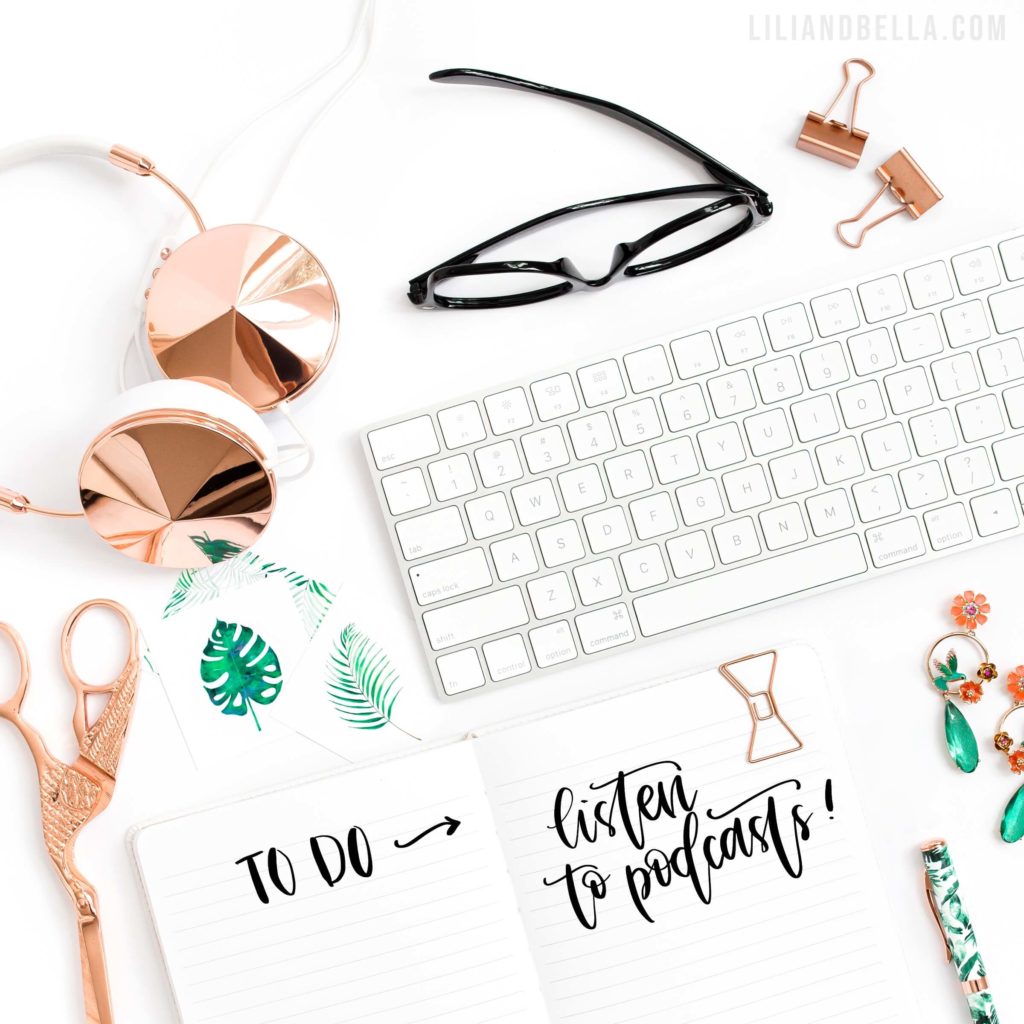 I freaking love podcasts. I'm not even kidding; I binge-listen to podcasts all day. I jump from one to another, but generally, my fave types are entrepreneur podcasts for motivation. As a stay-at-home mom, listening to podcasts lets me be present with my twin girls while also being entertained. Can you relate?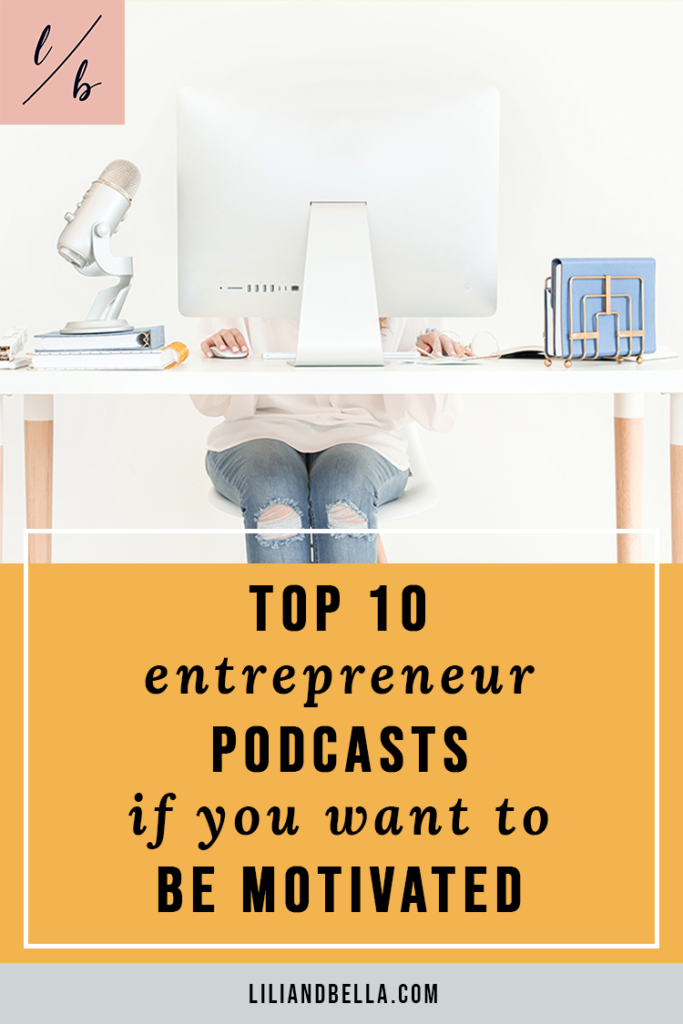 Here are my top 10 entrepreneur podcasts for mompreneurs:
Cathy Heller is such an inspiring entrepreneur, and her podcast, Don't Keep Your Day Job, is a collection of her words and interviews with other entrepreneurs. She has an active Facebook group (under the same name as her podcast) with members who motivate each other to achieve their goals.
Amy Tangerine is well-known in the scrapbooking and crafting world – I've been a fan of hers for years. Her podcast, Craft A Life You Love, is relatively new but very inspiring and worth giving a listen to. The podcast includes interviews with other artists as well as inspirational narratives from Amy.
Amy Porterfield is a marketing expert and I found out about her when I was researching email list building. On her podcast, Online Marketing Made Easy, Amy interviews experts on various marketing topics and gives her own valuable advice.
Melyssa Griffin knows all about starting and running a successful online business. She has several online courses and hosts live videos on Facebook as well as free webinars on various marketing topics.
Melyssa's podcast, Pursuit With Purpose, includes interviews with marketing experts as well as inspirational people (such as Deepak Chopra). While she hasn't recorded a new episode in a while, it's worth going through previous episodes for valuable tips.
I love listening to success stories from other people who have started businesses, and the Side Hustle School podcast provides just that. These are stories of people who have full-time jobs (*ahem* like being a mom) but want to make a second income on the side.
Chris uploads a new episode every day, but they're only 10 minutes long and easy to listen to when you're on the go.
While Reina and Christina no longer record new episodes for The Creative Empire Podcast, there are 250 valuable episodes to sift through for creative business tips.
Jenna Kutcher is one of my faves. She's a photographer, artist, and marketing expert. Her podcast, The Goal Digger Podcast, is a collection of personal and professional stories along with expert interviews.
Abagail and Emylee make up the Boss Project and are so much fun to listen to. Their podcast, The Strategy Hour, gives some great tips for creative entrepreneurs.
For inspirational words related to being an entrepreneur, listen to the seanwes podcast. Sean is a great speaker and motivator.
I listen to the Earn Your Happy podcast when I just need a motivational kick in the butt. I love Lori Harder's words about how important it is to find your tribe because it's so true!
So if you're looking for motivation to work on your business, check out my list of the top 10 entrepreneur podcasts.
Are there any podcasts you listen to that gets your creative juices flowing?
Let me know in the comments below!