Acrylic stamps are super easy to use if you're a beginner, so here are 6 simple steps to get you started.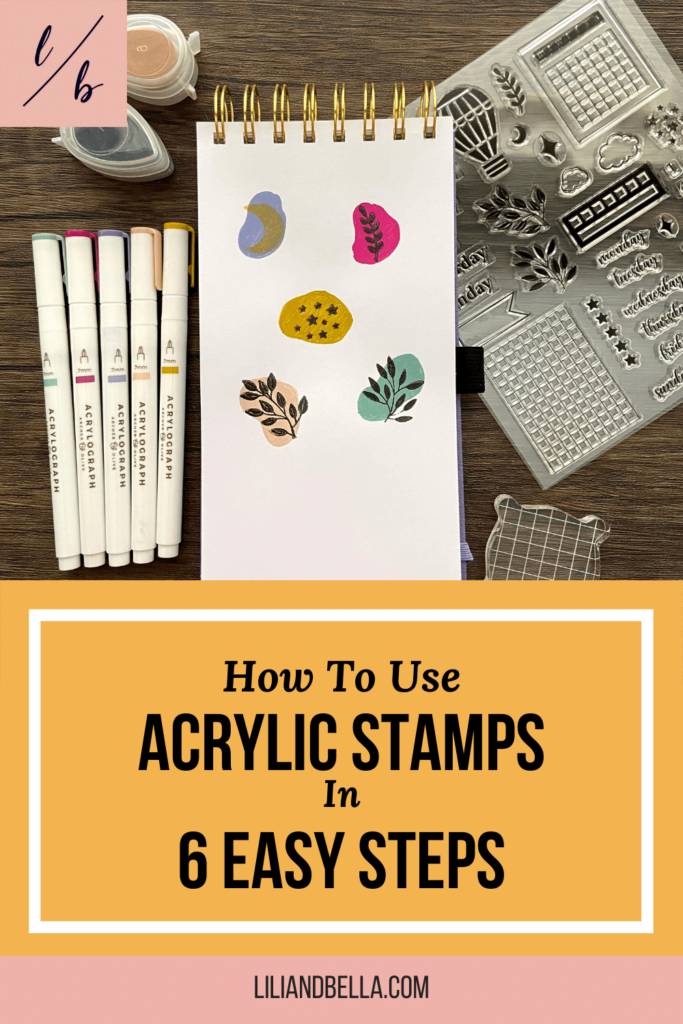 Stamps are made from different types of materials and come in all sizes and designs. If you are a crafty person, chances are you have tried or want to try stamps – below are some tips to help you get the most of your stamps.
Stamps are handy if you don't have time to hand-letter headers in your planner and hold a lot of creative potential for any crafting project. I have been using acrylic and rubber stamps for more than 15 years ever since I started scrapbooking and creating handmade greeting cards. They're so versatile that I practically use them in any craft project.
If you are considering adding stamps to your art supplies, here are a few tips and tricks for getting started and making the most out of them. There are different types of stamps you can try but the most common are rubber and acrylic. For these tips, I focus mainly on acrylic stamps as I find that they are the most versatile, cheaper, and take up minimal space when storing.
Getting Started With Acrylic Stamps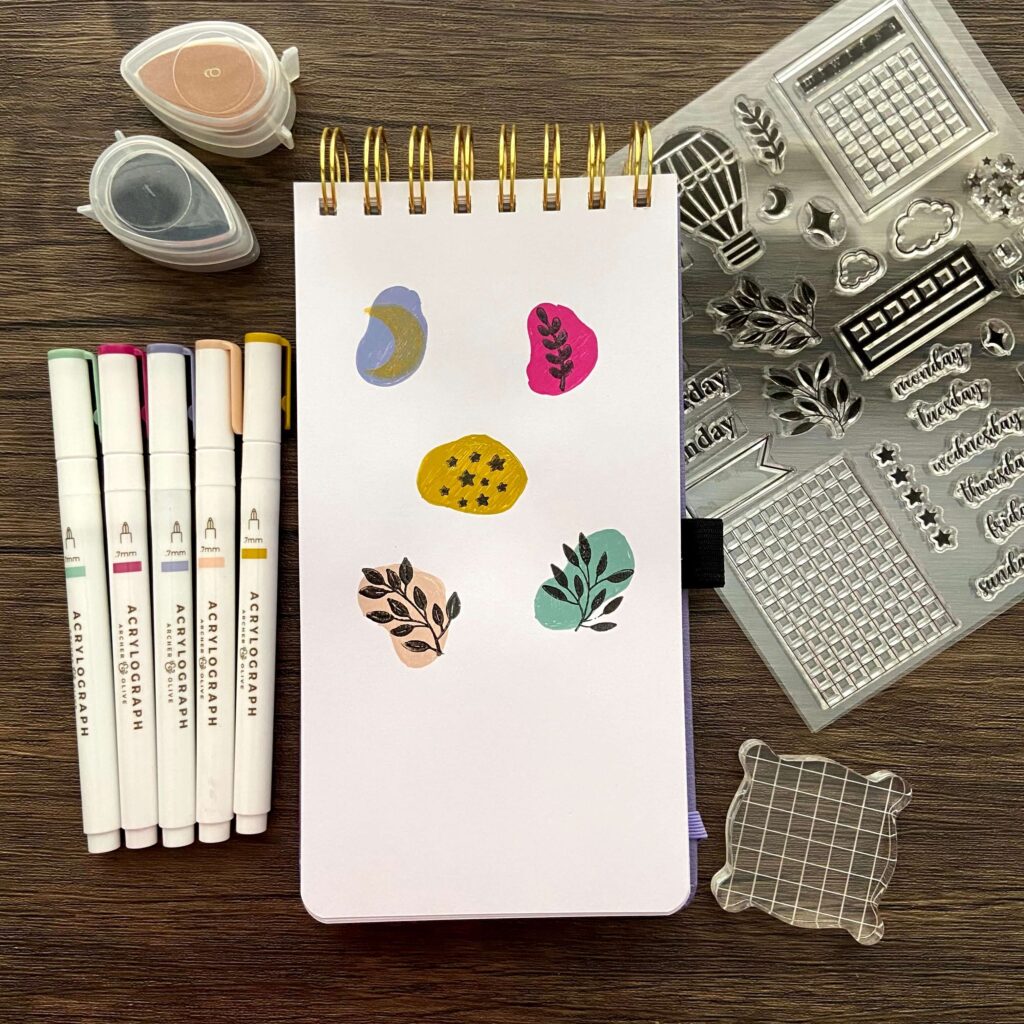 Tools you need to start stamping include:
Acrylic stamp (in this post, I used acrylic stamps from Archer & Olive, but you can also find stamps at most craft stores). If you're interested in trying out Archer & Olive acrylic stamps, you can save 10% with my affiliate code CAROLA10.
Stamp backing (such as acrylic block which you can find on Amazon or at any craft store)
Inkpad (Amazon or any craft store would carry this)
Wet wipe (baby wipe) or wet toilet paper
6 Super Easy Steps To Using Acrylic Stamps
Step 1: Peel the stamp off the plastic backing sheet: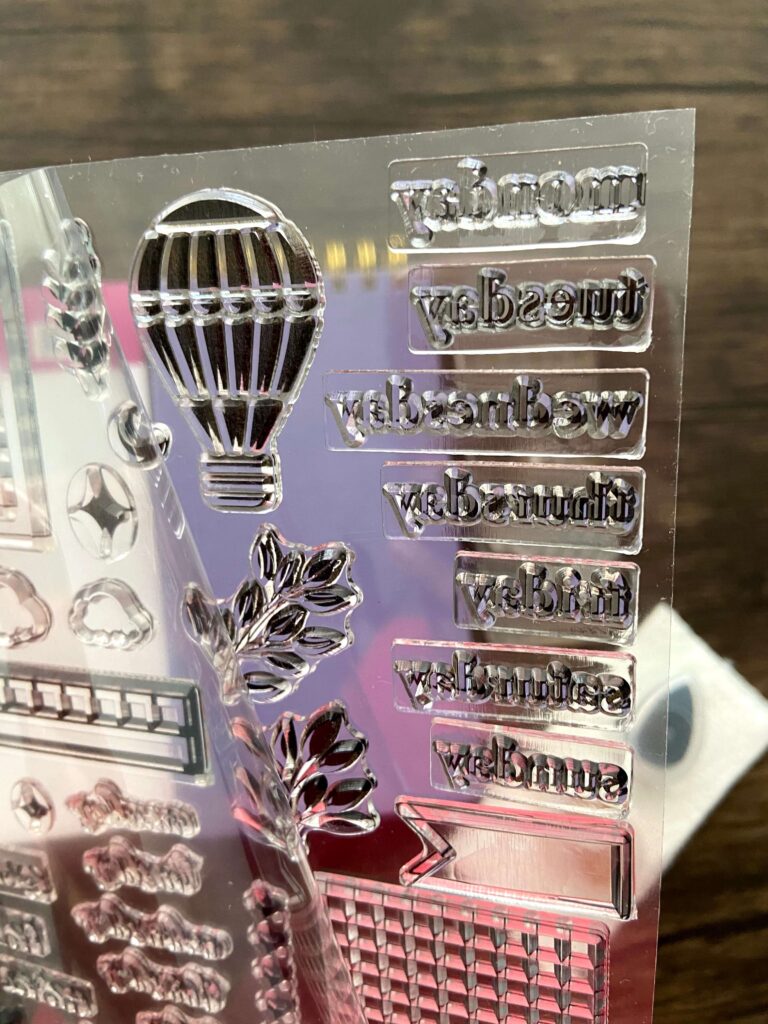 Step 2: Place the sticky part of the stamp onto an acrylic block: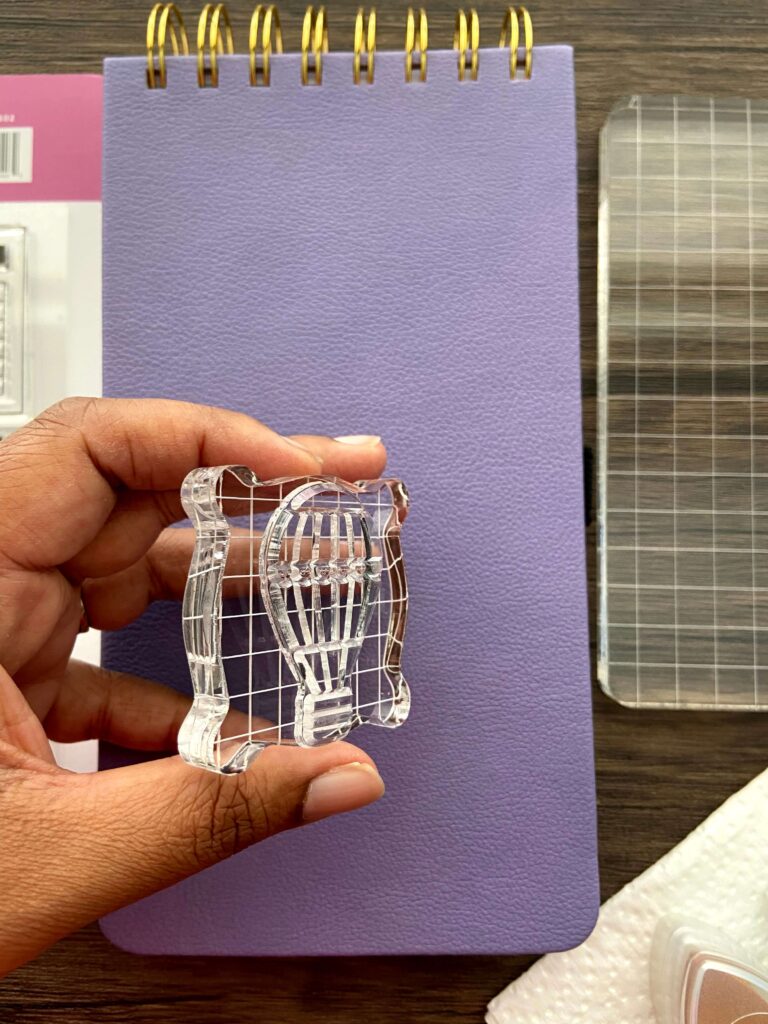 Step 3: Gently press the ink pad onto the stamp until it's evenly coated with ink. If you press the stamp onto the ink pad, you may get ink on parts of the acrylic block and will transfer onto the paper.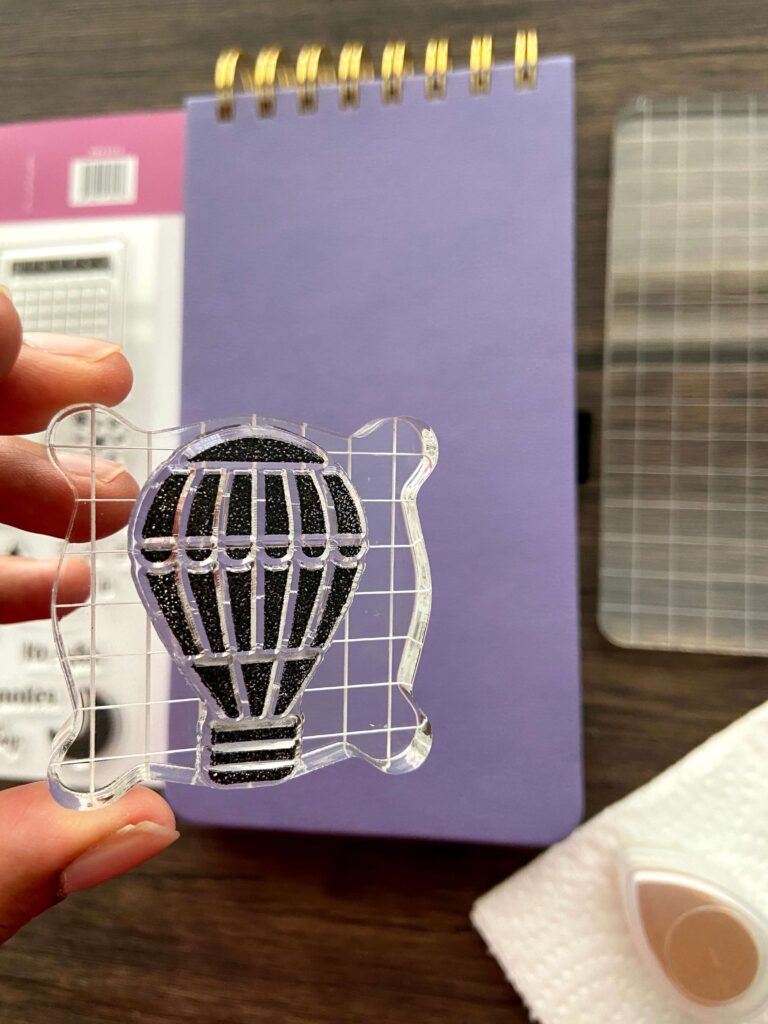 Step 4: Firmly press the stamp onto paper and hold for a few seconds to let the ink saturate.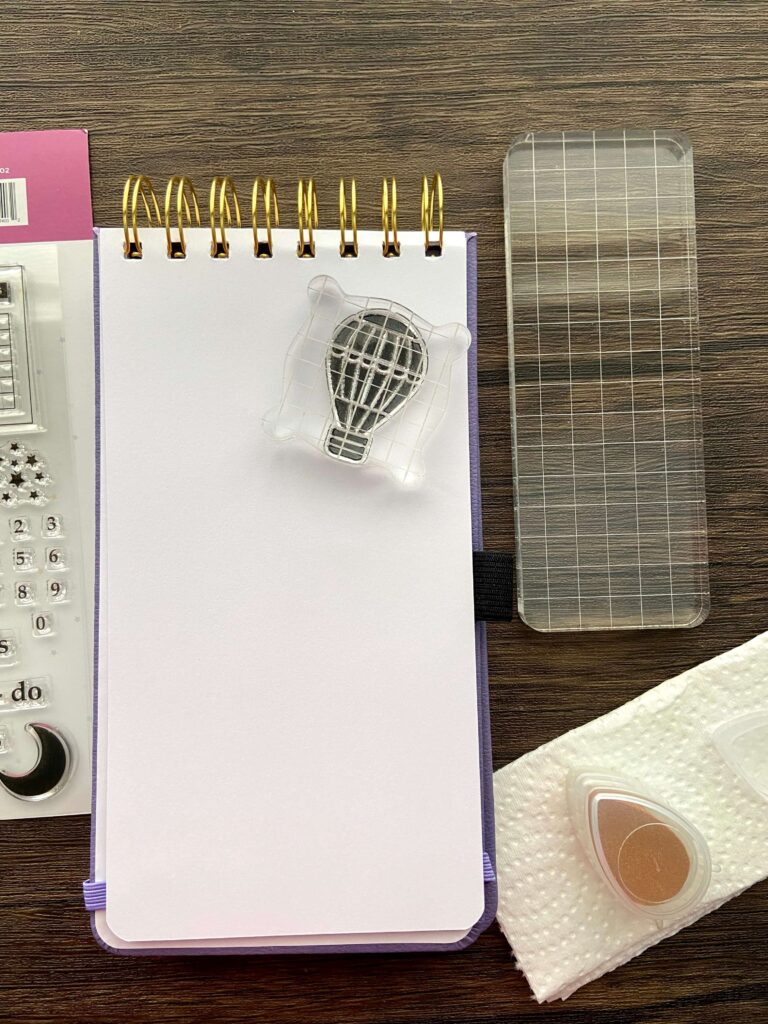 Step 5: Lift the stamp off the paper quickly so it doesn't smudge. Wipe the ink with a wet wipe (non-alcoholic) or wet paper towel.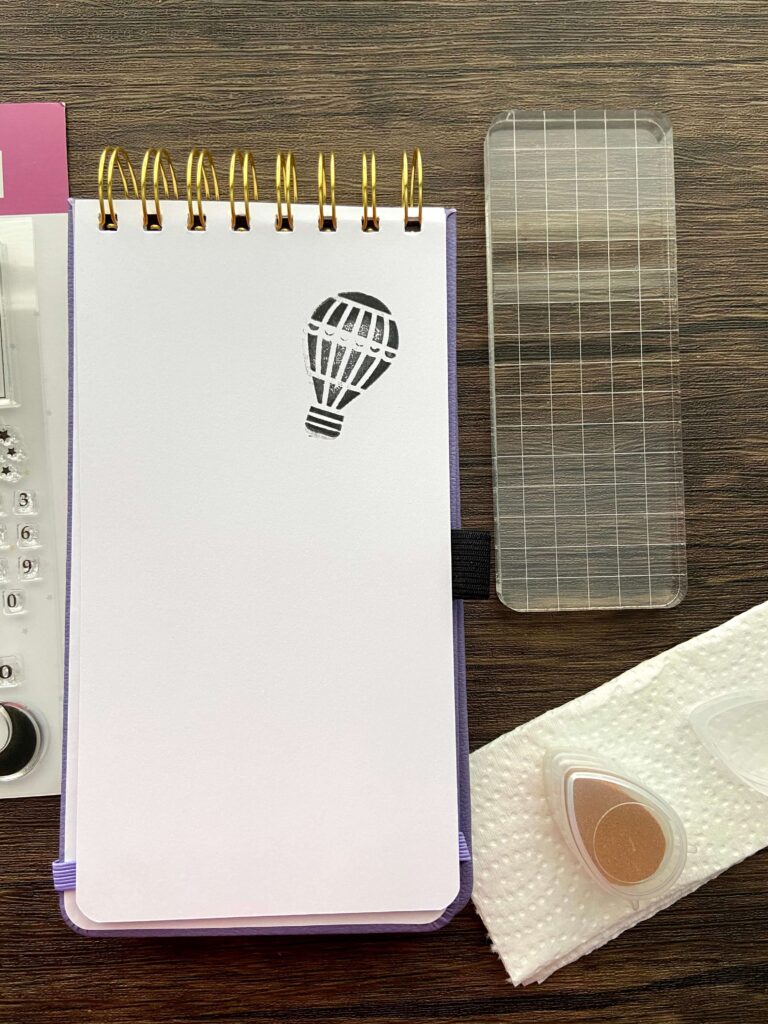 Step 6: Return the stamp to the plastic sheet. You can store these stamps in a plastic folder or in a drawer (somewhere cool so it doesn't warp).
Those are the basic steps to stamping! Remember, you can save 10% on Archer & Olive acrylic stamps with my affiliate code CAROLA10.
Here are some additional stamping tips:
If you're stamping on black paper, the best kind of ink I've come across is white chalk ink (such as VersaFine)
If you're using a stamp for the first time, test stamp it to make sure the ink is spreading evenly on the stamp
Clean your stamps every time so the ink doesn't stain the stamp (though stained stamps could still be useable in most cases)
When pressing the stamp down on paper, make sure it's on an even surface and press down with your palm
Let me know in the comments below if you have any other stamping tips! If you're looking for stamp inspiration, check out my Instagram feed.
You may be interested in these related blog posts I wrote: An Honest Review of Archer and Olive Dot Grid Notebooks and Read This if You Are Curious About the Archer & Olive Subscription Box